Tips and Tricks For Surviving Family During The Holidays
Wed, 11/17/2010 - 5:13pm — admin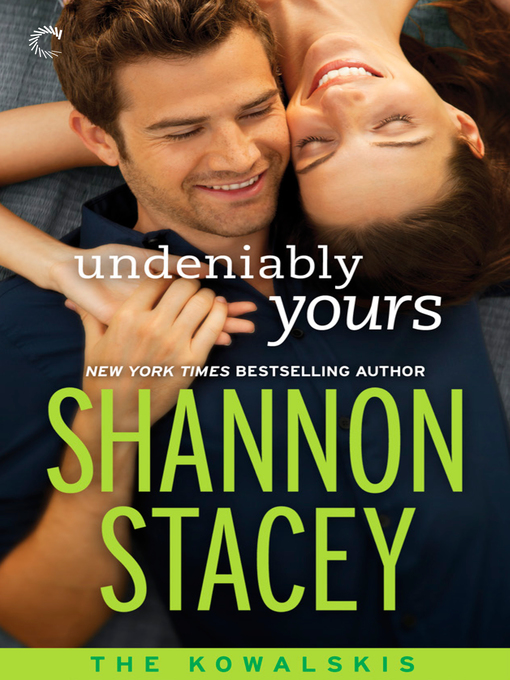 Author Shannon Stacey's latest novel, Undeniably Yours, is a heart warming contemporary romance that revolves around an unexpected pregnancy. As parents-to-be, Beth Hansen and Kevin Kowalski work on their relationship, their future is shaped by their very different relationships with their families. So with the holidays — and all that family time — right around the corner, the author considers how to enjoy the festivities without the strife. 
Big families and the holiday season…a recipe for love, laughter and a little bit of chaos. Every family celebrates in a different way. Some have quiet, semi-formal dinners. Some small, intimate celebrations with their spouses and children. And some have rowdy family get-togethers that threaten to topple the Christmas tree.
Beth Hansen, the heroine of Undeniably Yours, is definitely the quiet, semi-formal type. An only child, Beth always made an effort to fly home for Christmas dinner with her parents. A baked ham and low-key conversation on the terrace before exchanging a few gifts was the Hansen style.
But when she ends up in New Hampshire and meets a handsome bartender, Beth's life is turned upside down, and that includes her holidays. The Kowalski family doesn't do anything low-key, including Christmas. Or maybe especially Christmas.
They celebrate the way my family does, with grandparents and uncles and aunts and kids jockeying for space around the buffet table and trying to keep the little ones from tearing open the gifts under the tree before Grandma finds her camera. It's loud, it's chaotic and it's one of my favorite nights of the year.
Did I mention chaotic?
***
Mary Kowalski shares some tips for surviving the holidays, with some help from her oldest son, Joe (the hero of Exclusively Yours), and her youngest son, Kevin (the hero of Undeniably Yours).
Mrs. Kowalski: The key to surviving Christmas Eve with a house full of kids and grandchildren is to stuff them so full of food they can't move. And make a lot of side dishes. If they eat too much turkey, the tryptophan puts the adults to sleep and then the kids are free to run amok. Trust me, you don't want Kowalski kids running amok unsupervised. Food. Lots and lots of food.
Joe: You never make enough cranberry sauce, though. And Kevin always gets the last of it.
Kevin: It's not my fault Ma loves me best.
Mrs. Kowalski: Boys, enough. Another tip is to give the grandchildren gifts that they can play with immediately, rather than clothes or something that has to wait until they get home. Board games are nice. Something they can do together.
Kevin: Like the year they got Scrabble and fought over whether or not "dorky" was a word? It took hours to shake all the letter tiles out of the tree.
Joe: I liked the year they got that drawing game and Brian drew a mustache on Pop while he was sleeping. You really should keep the Sharpies in a lockbox, Ma.
Mrs. Kowalski: Which brings me to my most important tip. When you're mixing up the rum cake, don't use all the rum. Save a little bit back and mix it with some hot water and brown sugar. Drop in a dollop of butter and sprinkle on some nutmeg. A hot buttered rum toddy (or two) is just the thing for a Kowalski family Christmas.
***
I hope you enjoyed Mrs. Kowalski's holiday tips! You can read more about Kevin and Beth (and the Kowalski family) in my latest release, Undeniably Yours. And happy upcoming holidays to you and your family, however you celebrate!
- Shannon Stacey
You can enjoy this EXCERPT and then go buy a copy of Undeniably Yours from the Carina Press website here.