Touchdown!: Football Romances to Cheer For
Wed, 09/25/2013 - 11:36am — admin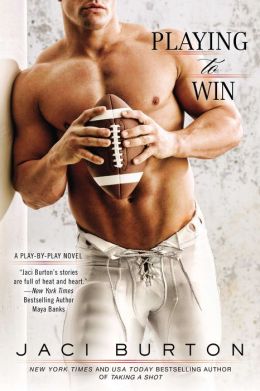 Fall may have just officially begun, but football season has been in full swing for a few weeks now. And whether or not you actually like the sport, you probably don't mind watching for the hotness that is the players. (It's the pants that get us.) And now these men are making their way into our books, too! Today we've got some recommendations sure to make you want to score with these sexy players. Take a look!
Let's start with the Queen of Sports Romance, Jaci Burton, RT Top Pick! author and frequent Erotic Romance Award Nominee. While Playing to Win came out in 2012, this electric novel is a must for readers looking for an erotic and snappy read about a football star who hates the media and the woman who is tasked with saving his image. With so many sparks flying, can they ever get to the endzone?
In Regina Hart's Trinity Falls, former high school football star Ean Fever returns to his small hometown following the death of his father. When he reconnects with Megan McCloud, the cousin of the woman who followed Ean to New York City and has since left him, things start looking up. Megan has had a crush on Ean for quite some time and maybe this time she'll get her happy ending.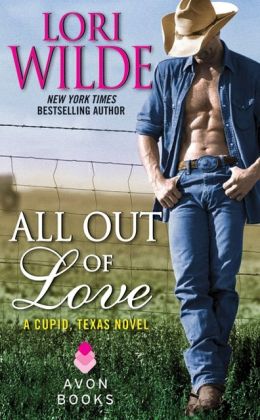 If you like a little cowboy mixed in to up the swoon factor, then Lori Wilde's All Out of Love is a perfect read. When Lace Bettingfield's letter declaring her love for Pierce Hollister, her high school's football star, is printed in the newspaper, to say she's humiliated is an understatement. Years later, Lace is stronger and more confident, but her resolve is shaken when Pierce returns to their small hometown to nurse an injury. Can he finally win her over?
And finally, Kristen Proby turns up the heat with Play With Me, the third installment in her With Me in Seattle series. Megan McBride's first impression of Will Montgomery is that he's an arrogant football star. But when their paths cross at a friend's party, she finds she can't say no to his advances and as they grow closer, she discovers there's more to Will than meets the eye.
If you're ready to cheer your way through football season, then be sure to pick up these sexy reads in stores or online today! And for even more exciting reads, visit our Everything Romance Page!