Trend Watch: Historical Heroines On The Hunt
Thu, 09/05/2013 - 11:46am — admin
When faced with difficult situations, we often look to the past for answers. In this month's historical romance recommendations, we're taking a look at four exhilarating reads that feature the main characters setting out to obtain important artifacts from the past that may help them achieve their happy endings. Take a look!
***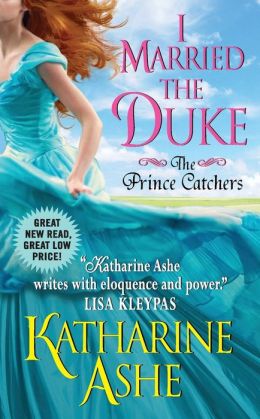 In Katharine Ashe's I Married the Duke, Arabella Caulfield has always believed in the old Gypsy prophecy that claims the key to finding her long-lost father is an heirloom she can only obtain if she marries a prince. But time is not on her side and with only a few days to spare, she convinces pirate captain Lucien Westfall to take her to France, where her prince awaits. But Lucien is not who he seems and after he and Arabella are attacked, she discovers that Lucien may be more of a prince than she thought.
A Rake's Midnight Kiss by Anna Campbell finds the hero, Sir Richard Harmsworth, setting out to prove he is the rightful heir and in order to succeed he needs the fabled Harmsworth jewel. But the jewel lies in Miss Genevieve Barrett's possession and Richard's attempt to steal it leads to Genevieve holding him at gunpoint. When Genevieve and Richard's paths cross again, they form a truce that leads to an unexpected romance.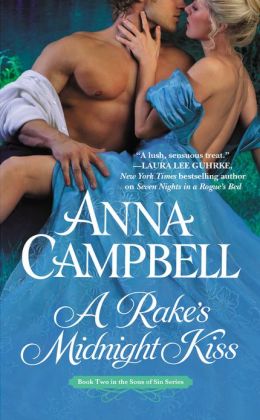 Meanwhile, Sybella MacKenzie is charged with saving her family by marrying Alexander MacDonell and locating a fabled seeing stone in Victoria Roberts' To Wed a Wicked Highlander. Sybella is never one to back down from a challenge, but she never expected to truly fall in love with Alexander. But when Sybella betrays Alexander, she has to fight to earn back his trust and love.  
And finally, in The Ruin of a Rogue by Miranda Neville, heiress Anne Brotherton longs for a man who will love her for her and not her wealth. She soon finds herself attracted to Marcus Lithgow, who seems to appreciate her interest in archeology and her wit. But when she learns he's only after her money to save his newly inherited and crumbling estate, she sets out to exact revenge. Her heart has different plans, though, and the two of them have to come together to thwart an unexpected villain.
***
Are you ready to dive into the past with this adventurous historical romances? Then be sure to pick up these books in-stores and online today! And for more historical romance recommendations, head on over to our Everything Romance Page!