Try This Trope: The Older Brother's Best Friend
Mon, 10/21/2013 - 1:46pm — admin
We have a friend, a good old Texas boy, whose best friend married his sister. "That's the only way it works," he told us sagely, one night over beers. "If your best friend messes with your little sister, he has to marry her."
As readers, this is one of our favorite tropes. He's older, he's cute, he's around all the time. He's probably mostly nice to the heroine, maybe he smiles at her in the halls at school. But he only ever looks at her as a little sister, until … one day, when you grow up. But then, there's still your brother to contend with. There's a long-simmering attraction, and the awkward teen inside the heroine, finally getting her guy. There are so many potential complications and layers inherent in this trope, allowing for an emotionally resonating read. So why don't you Try this Trope? "Your Brother's Best Friend"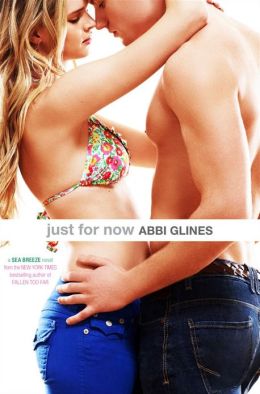 Just for Now by Abbi Glines
Genre: New Adult
The Set-up: Amanda's always been into her brother's bad boy best friend Preston (oooh, bad boy). She orchestrates a hook up with Preston while he's super drunk. The next day, Preston can't believe what he did and goes out of his way to avoid her. Amanda, meanwhile, wants more, more, more!
Why you wanna read it: New Adult powerhouse Glines knows her way around a steamy romance, and Just for Now is no exception. Our reviewer called this one "stunning."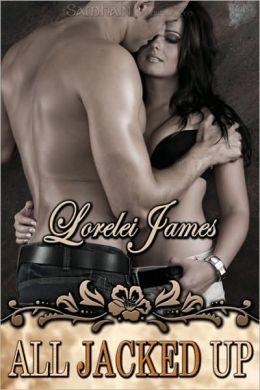 All Jacked Up by Lorelei James
Genre: Erotica
The Set-up: Cowgirl Keely has always despised her brother's best friend Jack. But big city Jack need a fake fiancée to close a big deal, so he makes Keely an offer she can't refuse: pretend to be his fianceé, and he'll help her start her physical therapy clinic.
Why you wanna read it: This is the eighth offering in James' super popular, super hot Rough Riders series. So you know there's steamy love scenes to be had, amongst all the emotional drama.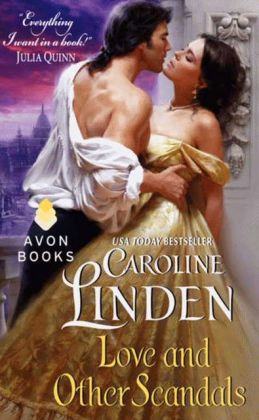 Love and Other Scandals by Caroline Linden
Genre: Historical
The set-up: Unrepentant rake (our favorite kind!) Tristan is tasked with looking after his best friend's little sister, almost-on-the-shelf, sharp-tongued Joan, when the family leaves town. Only Joan's been indulging in some scandalous reading, and is interested in being tempted for real …
Why You Wanna Read It: Witty dialogue, mischief — and did we mention the unrepentant rake?!
What the Bride Didn't Know by Kelly Hunter
Genre: Series, Harlequin Kiss
The Set-Up: Still recovering from injuries from a special op gone wrong, Lena heads to Turkey to look for her brother. Adrian, AKA Trig, her brother's best friend, who's always had a thing for Lena, comes along for the ride. While scouting out a bazaar, Lena hits her head and comes down with a case of amnesia. Trig tries to fill in the blanks, but Lena's left believing they're on their honeymoon, and she wants to get down and dirty with her hot husband …
Why You Wanna Read It: Not only will this romance make you want to book a trip to Turkey ASAP, but the way an amnesiac Lena sees Trig again for the first time will make you swoon.
 So what do you think, do you have a thing for your older brother's best friend? C'mon, you can tell us. And for more romantic tropes to try, visit our Everything Romance page!