Turn Up The Heat With Our Favorite Firefighters In Romance
Tue, 09/11/2012 - 12:13pm — admin
If anyone deserves to find their own happily-ever-afters, it is the heroes who brave fires and put their lives on the line for others. We don't even have to come up with reasons why firefighters are awesome. They just are. And every year around this time in September we take a moment to remember all the sacrifices they've made, and will make, to be our heroes.
And since we love to see heroes succeed at life and especially at love, we've rounded up some tales that show these amazing firefighters getting all that they deserve. Want to read some? Look no further than these great stories:
***
ONE ALARM FIRE: A TOUCH OF FLAME
The details of the lives of the firefighters of Kathryn Shay's Hidden Cove Firefighters series ring true, and why shouldn't they? As Shay shared with RT, she put in a lot of time with the Rochester Fire Department in New York, gaining valuable research for her trailblazing trilogy. In her author message that accompanied the first book of the series, After the Fire, she wrote:
"… I have tried to portray the selflessness and altruism of these folks in my cops and firefighters from Hidden Cove. I hope I've captured even a tenth of the atmosphere, optimism and dedication … as well as the feel of America's bravest—a most courageous, generous, interesting (and yes, romantic!) group of people."
And we'd say that she accomplished her goal! After the Fire, On The Line and Nothing More to Lose draw readers into the heroic and dangerous world of the Hidden Cove Fire Department. You'll root and cheer for these brave men and women as they fight back the flames while still fanning them in their personal lives. In After the Fire, three firefighting members of the Malviso family face a close call that has them reevaluating the way they've previously lived their lives. The second book, On the Line, focuses on Fire Chief Noah Callahan and an arson investigation that puts him in close contact with Captain Eve Woodward. And in the final book Nothing More to Lose, Ian Woodward, a fireman who had been hurt in the 9/11 attacks finds new meaning to life and love in Hidden Cove.
TWO ALARM FIRE: IT'S GETTING HOT IN HERE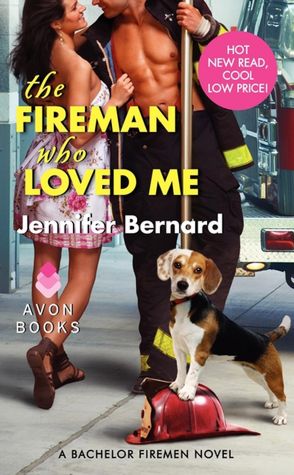 Prefer your stories with a little less sweet and a lot more heat? We've got you covered!
Bella Andre brings you a sizzling trio of Hotshot Firefighters. Each book features the story of a fearless wildland firefighter that you won't soon forget. In Wild Heat, the gorgeous Logan Cain meets his match in Maya Jackson, the arson investigator who spent a night of blazing passion in his arms. When he learns her life is in danger, he's quick to come to the rescue. Sam MacKenzie, in Hot as Sin, has no trouble staring down the flames, but he is wary of getting burned again — by his first love, Dianna. But when she comes to him for help, he can't seem to turn her away. In the third Hotshot book Never Too Hot, Connor MacKenzie finds that there is no hiding from true love when Ginger Sinclair comes to pull the injured firefighter out of his isolation. 
Need some laughs to chase away all those thrills and chills of the Hotshots? Jennifer Bernard provides those with her Bachelor Firemen of San Gabriel series. One by one, the author takes each bad-at-love bachelor and pairs him off with a woman who can handle his heat. In The Fireman Who Loved Me, Melissa McGuire and Captain Harry Brody find themselves thrown together by her matchmaking grandma. And in Hot for Fireman, Ryan Blake seems unable to keep his hands off his new boss, Katie Dane, and their passion burns like crazy! We'll be keeping watch for Bernard's third book, Sex and the Single Fireman, which is due out next January.
THREE ALARM FIRE: A SERIOUSLY SMOKEY AFFAIR  
Wanting something a little more steamy? Then make sure to take some time to visit the Firefighters of Station Five, a scorching hot series by Jo Davis. It all begins with Trial by Fire and Lieutenant Howard "Six-Pack" Paxton. Usually he's 100% focused on the fires he puts out, but when he arrives on the scene at Kat McKenna's, a whole different sort of fire begins. The curvaceous beauty sets him ablaze and their passion heats the sheets. But when an arsonist targets her, Six-Pack is there to extinguish the threat. With four more titles in the series, Under Fire, Hidden Fire, Line of Fire and Ride the Fire, each featuring a courageous and buff fireman, all five are sure to please!
FOUR ALARM FIRE: IT'S A SCORCHER!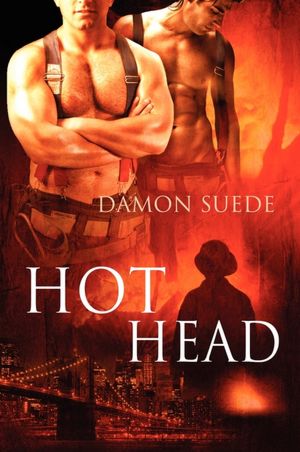 Damon Suede has earned a lot of praise for his m/m tale of two firemen lovers, Hot Head. The story was ranked third in the 2011 Goodreads Choice Awards and generated quite a buzz in the romance community. Hot Head not only contains a realistic depiction of Brooklyn living, but also provides readers with a heartwarming, sexy tale of self-discovery and hard-won love. It tells the story from the point of view of Brooklyn firefighter Griff Muir, a man who had been on the scene and survived the collapse of the towers on 9/11. A brave man, he struggles with the feelings he can't deny for his straight partner and longtime friend at Ladder 181, Dante Anastagio. But when Dante starts having money issues, he makes a suggestion that Griff can't say no to despite his initial hesitation: HotHead.com. A gay porn site that would rake in the money — if the two partners partnered up in a whole new way to sell online clips. Suede does an excellent job portraying Griff's conflicting need to guard his heart while still pursuing his passion and takes into account the impact their relationship would have on other aspects of their lives — including their careers.
These are just a sampling of some of the great romances featuring firemen. Is there one that we missed that you feel we should have covered? Let us know — we're always eager to find more stories featuring these brave men for our TBR pile. For more romance visit our Everything Romance Page.