TWO MAG-NIFICENT YA GIVEAWAYS!
Wed, 09/08/2010 - 5:21pm — admin
Check out two YA-friendly giveaways from RT magazine!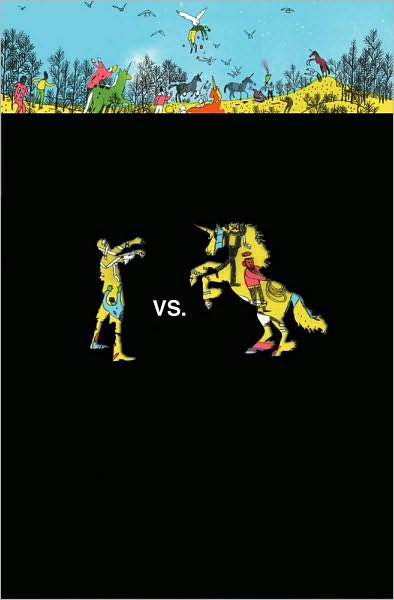 It's a simple question: Zombies or Unicorns? And our "Zombies Vs. Unicorns" contest has the answer! Well, kinda. At the very least, our contest gives you a chance to win a copy of the new anthology Zombies Vs. Unicorns, edited by Holly Black and Justine Larbalestier, out September 21st from Margaret K. McElderry.
Want to play? E-mail Elissa@RTBookReviews.com with a haiku — in the traditional format of five syllables, seven syllables, five syllables — rhapsodizing about your preferred creature. The winning verses will be posted online on Sept. 21, and will receive a copy of the book.
Check out your September copy of RT Book Reviews magazine to find out if Elissa and Stephanie prefer zombies or unicorns!
And if you're ready for a blast from the past, have we got a treat for you with our "Betsy-Tacy Bonanza." The popular series by Maud Hart Lovelave from the 40s and 50s is back!
To celebrate the reissue from Harper Perennial of Lovelace's Deep Valley books, Carney's House Party/Winona's Pony Cart and Emily of Deep Valley, we've got four sets of the titles to giveaway. And one grand prize winner will win a full set of the Deep Valley books plus the entire Betsy-Tacy series, following Betsy, Tacy and Co. from age 5 on up through to Betsy's Wedding. To enter email here with your mailing address. Subject line: "Betsy-Tacy."
For more great YA Giveaways check back all this month as we celebrate why we love YA.