Video Interview: J. Lynn Talks Wait For You
Wed, 09/04/2013 - 2:33pm — admin
We already loved Jennifer L. Armentrout for her action-packed, snarky paranormal YA. But then she burst onto the New Adult, self-publishing scene earlier this year as J. Lynn with Wait for You, and, oh reader, we swooned. The masses agreed with us and Wait for You quickly topped The New York Times bestseller list. So of course when we had the chance we tracked her down at the RT convention to talk New Adult, Wait for You and what's next. 
J. Lynn talks Wait for You and more >>
More From The RT BOOK REVIEWS Video Channel >>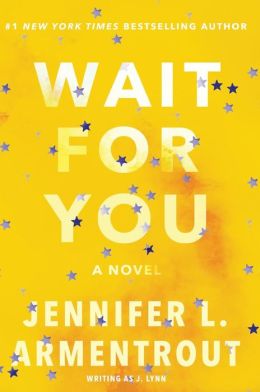 If you aren't part of the digital reading revolution yet, or you just want your own paper copy of Cam, you can get the trade paperback of Wait for You, in stores this week. For more YA and NA news you can use, be sure to visit our Everything Young Adult page!