Video Interview: Kim Harrison On Her Rachel Morgan Series — With Giveaway!
Mon, 10/24/2011 - 11:55am — admin
Bestselling author Kim Harrison is best known for her urban fantasy series about the bounty hunting witch Rachel Morgan, and her supernatural friends and foes. Tomorrow readers can take a peek behind the scenes of Rachel's story with The Hollows Insider. But at Comic Con 2011, RT's Morgan got a chance to chat with the author about why it was the right time to write this series guide — and took an early look at the next novel in Rachel's story, A Perfect Blood, before its February release date. And don't miss your chance to win your own copy of The Hollows Insider at the end of this interview!
Kim Harrison On The Hollows >>
More From The RT BOOK REVIEWS Video Channel >>
GIVEAWAY ALERT: One lucky reader will win a copy of The Hollows Insider series guide. To enter leave a comment below telling us one thing that you would like to know about the series! The winner will be announced on November 1.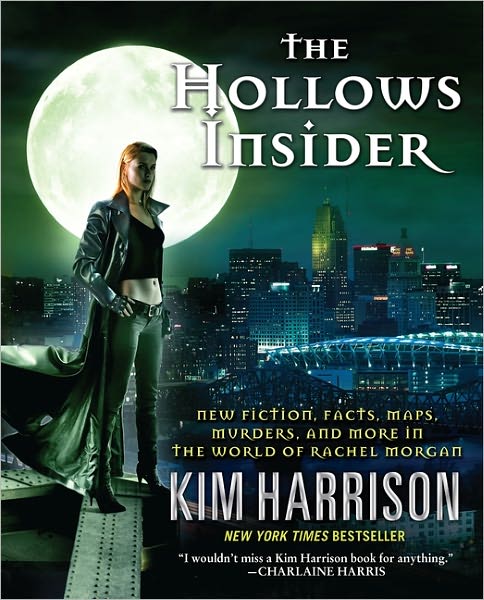 BLOG UPDATE 11/1/2011: And the winner is ... Christopher Kaylor