Wanna Self-Publish An Erotic Romance? Read This First!
Thu, 07/25/2013 - 10:56am — admin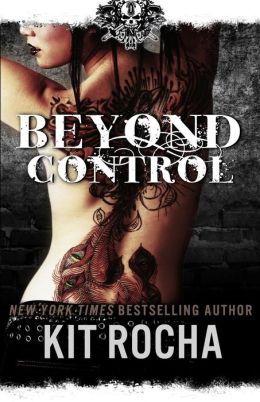 If you're an aspiring author or a traditionally published writer looking for more options in the publishing world, self-publishing has proved to be lucrative for many authors. But with many factors to consider, taking on the duties of a publishing house — not to mention writing an excellent story — can feel overwhelming. Today two stars of erotic romance self-publishing, the writing team known as Kit Rocha, are here to share 5 essential tips for jumping into the world of self-publishing with a steamy tale.

The single biggest piece of advice we could offer to writers looking to self-publish is that it's fast, but not easy — especially not if you do it right. You're not only responsible for the creative work, but also for every aspect of production. That said…
1. You don't have to do it all yourself. Play to your strengths, but don't be afraid to hire out tasks or barter for services to supplement areas of weakness — say you're great at editing but not art, and you have a friend who can design awesome covers. Don't be afraid to ask!
2. That means you'll have to invest in your work. Time or money — make sure you spend enough to make your book the best it can be.
3. Erotic romance is especially well suited to self-publishing because one person's "eww, what?" is another person's intriguing sexual premise. We spent years not writing the O'Kane books because we felt like the erotic content — particularly the multiple sex partners — wouldn't fly with readers. We were wrong, so feel free to take chances! The truly awesome thing about self-publishing is that you don't have to convince an editor or a committee to gamble on your book. If it speaks to readers, it'll sell.
4. A word of warning: if you're not fascinated by everything that goes into creating and marketing a book, it might not be the path for you. You've got to be interested enough to do the research and the work, and to do both well.
5. Have fun with it! No other avenue has afforded us this much freedom and connection with our audience, and we're having a blast!
- Kit Rocha
Are you a self-published author with tips? Leave them in the comments! You can pick up Kit Rocha's latest story, Beyond Control, available now. For more genre news and coverage visit our Everything Erotica Page.