Web Extras: Jill Gregory's 1985 Article From Romantic Times Issue No. 22
Tue, 08/20/2013 - 11:35am — admin
In the spring of 1985, Romantic Times published issue No. 22, in which romance writers revealed their "intimate secrets." Among these authors was Jill Gregory, who at the time had just published her fourth novel, My True and Tender Love. This story was a first for Gregory; it was the first time she wrote a sequel and was challenged with putting her characters through another believable heartache that would lead them to a second happy ending. Gregory shared with RT readers back in 1985 a pivotal moment of inspiration from a research trip to San Diego that defined the plot of her first sequel. Below is Gregory's original article, as it appeared in Romantic Times. Enjoy this blast from the past!
***
When readers first began asking me to write a sequel to The Wayward Heart, I never expected that it would come to pass. I had grown to love Bryony and Jim Logan, the heroine and hero of The Wayward Heart, and I had worked long and hard during the writing of that book to bring them together, despite the mammoth obstacles keeping them apart. At the conclusion of the story, these two strong, brave, and passionate people had finally overcome all that stood between them, decided to marry, and seemed destined to live happily ever after (my kind of ending!). A sequel, a real sequel, involving the same two people, would mean splitting them up, somehow destroying their happiness so that I, the selfish author, could have a plot with which to work — after all, a happily married couple with no problems, no tragedies, no dangers, would not be much of a page-turner. I wasn't sure I was up to the kind of villainy a sequel would require.
Could I wreak havoc on two characters who had worked hard to find happiness together, and who deserved to be together? Could I really do that do Bryony and Jim? I didn't think I wanted to torment them any further when there were plenty of other perfectly good characters in my imagination just waiting for a chance to undergo the agonies and challenges of love. But, by the time I had nearly completed Promise Me the Dawn, my third novel, which was set in the Salem witchcraft trials of seventeenth century Massachusetts, I found myself thinking again of Bryony and Jim Logan and the American Southwest. I missed them.
Suddenly, I felt intrigued by them all over again, and when my editor, Meg Blackstone, asked me about writing a sequel, I felt ready to tackle it. Poor Bryony and Jim. I began feverishly wondering how to ruin their lives to that I might have a storyline for my new book.
One of the things I wanted to avoid in writing a sequel was a very contrived conflict between my hero and heroine. So much time and love had gone into developing their feelings for one another that I couldn't cheapen that relationship with a superficial or phony problem that wouldn't do justice to the strong love between them. After much thought, a story began to emerge that would involve Jim's demanding nature, and Bryony's rebellious one.
A miscarriage inadvertently brought on by Bryony's headstrong nature led the way to a deep, emotional conflict between Bryony and Jim, with Jim unable to forgive her for a tragic mistake, and Bryony unable to win back his love. But that was only the beginning, the basis for the story. The rest of it, the action packed tales of lovers plagued by Indians, old enemies, amnesia, and the sheer glorious magnitude of the West came after a trip to San Diego with my family in which I "saw" Bryony Logan sitting upon an emerald hill.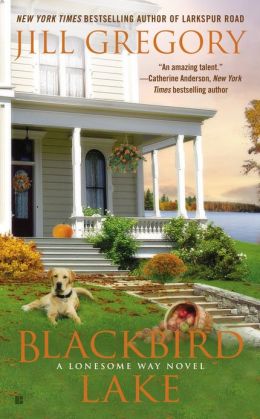 In March of 1983, my husband, Larry, my then-three-year old daughter, Rachel, and I travelled to San Diego for a combined vacation and research trip. The winters in Michigan are icy, bitter and long, and though the woods behind our colonial-style suburban home offer a magnificent winter spectacle of ice-frosted trees and rolling carpets of snow, we were all more than ready that March for a week in California sunshine.
I spent a good deal of the trip on local research. Though I knew that some of My True and Tender Love would take place in San Diego, I had yet to iron out many wrinkles in the plot. In fact, I scarcely had a plot. I had ideas, lots of them, but they were bits and pieces, without a strong, unifying story to tie them all together. Then, one day, during a drive out to Point Loma, overlooking the San Diego Bay, something happened which inspired the entire story.
I saw a lovely, grassy hill overlooking the sea. Gazing at it a moment, all the other sounds and sights about me began to recede. Suddenly, a vivid mental picture came to me. I "saw" Bryony, my beautiful, raven-haired heroine, seated there on the hill, gazing out at the crystal blue water of the bay. In my mind's eye, I also "watched" as Jim Logan rode up a long-ago trail and spotted her there. Somehow I knew that he hadn't seen her in a long, long time, that he thought she was gone forever. Time froze for me then, as the scene engraved itself on my mind, as I felt a kind of magical vision spring to life inside my head. It lasted only a moment or two, and then the colors and sounds and smells of springtime California rushed back. Rachel romped beside me, Larry pointed out a plaque honoring Juan Cabrillo, the Portuguese navigator who discovered San Diego Bay in 1542, and I was once again in the twentieth century.
That night, the entire story of My True and Tender Love became clear in my mind. What had before been only fragments of a plot, without clear links or continuity, suddenly emerged as an exciting, cohesive story of lovers divided and reunited, of two people desperately trying to find each other again. The emotional chasm which caused the initial breach for my hero and heroine now led to a series of adventures and dangers which truly tested their love and their commitment, and which eventually brought them together with an even greater love than either had known before.
I had my story. I couldn't wait to write it. And I did. Throughout the months that I worked on My True and Tender Love, the memory of that scene on the hillside stayed with me, inspired me. It was so strong, so real, that I have sometimes wondered if somewhere, sometime, two lovers hadn't really been reunited on that spot; that their ghosts didn't still linger joyfully upon the emerald hill by the sea. I'd like to think so. I do know that Bryony and Jim Logan found each other there, and I did my very best to recreate the magic of that moment for all my readers to share. Their story became a joy to write, for not only did two of my favorite characters get to fall in love all over again, but they discovered a richness of love, a depth and breadth and height of love, even greater than the love they knew in The Wayward Heart.
- Jill Gregory
You can pick up a copy of Jill Gregory's latest release, Blackbird Lake, available now! For more from your favorite romance authors visit our Everything Romance Page.