Weekly Web Wrap-Up: 1/10/2014
Fri, 01/10/2014 - 3:44pm — admin
Did you spend the whole week wondering if you'll be Pregnant by Morning?
Here's what you missed on the RT website:
***
CONTEMPORARY ROMANCE: Teri Wilson casts Pride & Prejudice with dogs! Beware of Cuteness >>
HISTORICAL ROMANCE: Want to know The Greatest Lover Ever? Read An Excerpt! >>
EROTICA: Spice up your day with an excerpt from Obsession by Him. Keep Reading >>
ROMANTIC SUSPENSE: Read an exclusive excerpt from Kendra Elliot's Alone! Read It Now >>
PARANORMAL: Take a look at which 2014 paranormal reads we're hankering for. We Want Them Now >>
YOUNG ADULT: We cast Kathleen Hale's No One Else Can Have You! See Our Picks >>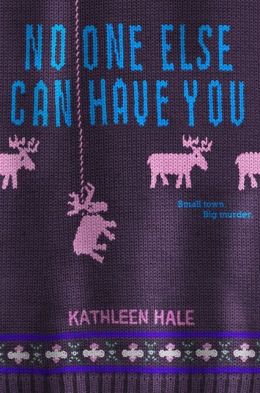 LOOKING AHEAD: Upcoming projects from thirteen different authors. Books We're Looking Forward To >>

DIGITAL DEALS: There's a fresh batch of inexpensive e-books. Make Room On Your E-Reader >>

ON THE SHELVES: Check out this week's hottest releases! View Them Now >> 
READER CHALLENGE: Join Elisa, Elissa and DJ as they embark on their first Reader Challenge! Read On >>

COVER REVEAL: See the last piece of the puzzle for Abbi Gline's new cover and a giveaway! Check It Out >>

EXCERPT BREAK: Read an exclusive excerpt from Jill Sorenson's Badlands! Read It Now! >>
2014 HANKERINGS: We're drooling over these sci-fi 2014 YA titles. Which Ones Are You Excited For? >>
INTO THE ARCHIVES: We dig into Elizabeth Boyle's backlist. Discover Some New/Old Treasures! >>
STORY SO FAR: Want to be a Molly Harper fan? Find out where to start! Read On >>
Q&A: Read our exciting interview with Christine Feehan and enter to win Dark Wolf. Keep Reading >>
EROTICA 2014: Which 2014 erotica titles are we most excited for? Check Them Out! >>
ROMANCE 2014: Curious to see which contemp and historical romances we're anticipating? Find Out >>
COMING NEXT WEEK: We shine the spotlight on debut author Cara Connelly, help reveal Mary Pearson's new cover, bring you our first Self-Pub Advice Column and Tiffany Reisz stops by with a guest post on The Siren!