Weekly Web Wrap-Up: 12/20/2013
Fri, 12/20/2013 - 4:57pm — admin
Did you spend all week booking your trip to Temptation Bay?
Here's what you missed this week on the RT website:
***
HISTORICAL ROMANCE: We take our historicals with a side of woo woo this month. Take a Look >>
CONTEMPORARY ROMANCE: Lori Foster took us home for the holidays! Come on in! >>
EROTICA: CC Gibbs tackles what to get for the billionaire who has everything. Surprise! >>
INSPIRATIONAL: We got Lacey Williams to share her Christmas candy recipe! Get Cookin'! >>
MAINSTREAM: Itching for a great mainstream read this month? Titles We Recommend >>
YOUNG ADULT: Aimee Carter busts out her math skills to create Pawn. Don't Miss It >>
PARANORMAL: Larissa Ione caught us up on her Lords of Deliverance series. A Primer Before Reaver >>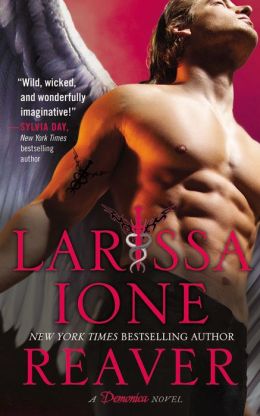 ON THE SHELVES: We feature the week's top-rated releases. Grab These New Reads >>
LOOKING AHEAD: Read all about the latest deals in this week's Forewords. Discover What's Next >>
DIGITAL DEALS: 12 recommended ebooks for less than $3! Savor The Savings >>
GIVEAWAY: Our 12 Days of Bookmas is filling up fast — want to will all 2013 SOE reads? Enter Now >>
CAUGHT ON THE COVER: We spotted these celebs moonlighting on novels! See For Yourself >>
TV RECAP: We recapped the finale of the Witches of East End — and played bingo! Read The Recap! >>
CONVENTION NEWS: Check out the NOLA mixers we have planned! Join Us! >>
SAD NEWS: We said good bye to romance great Janet Dailey. Our Rememberances >>
FLASHBACK: It's vintage RT as we check in with old school Fern Michaels. Check It Out >>
FAVORITE READS: RT's Trent lets us in on his favorite novels of 2013. Read On >>
COZY QUILTS: Check out our inspirational picks for December. Read On >>
SURF'S UP: We reveal Lorelie Brown's latest cover! Check It Out >>
READY TO SUBMIT: We've got new outlets to submit your manuscript. Hit Send! >> 
COMING NEXT WEEK: We finish up our 12 Days of Bookmas, hear Molly McAdams' lastest playlist and roundup your favorite New Years romances, just in time to say goodbye to 2013!