Weekly Web Wrap-Up: 3/14/2014
Fri, 03/14/2014 - 4:28pm — admin
Did you spend the whole week trying to unravel The Secrets of Her Past?
Here's what you missed on the RT website:
***
CONTEMPORARY ROMANCE: Dive into the archives with Robyn Carr. Join the Fun! >>
MYSTERY: We take a look at this month's hottest releases ... with haikus. Haiku 4 U! >>
PARANORMAL: Mur Lafferty and Kristen Painter discuss why NOLA is the perfect setting. Read More >>
EROTICA: Authors share their favorite NOLA hot spots, perfect for some fun! Dive In >>
MAINSTREAM: Looking for your next great read? Here Are Our Recommendations! >>

YOUNG ADULT: Liz Czukas shares her best and worst prom memories, with a surprise twist! Read On >>
COVER TREND: Things get a little hairy in the latest cover trend. Check It Out! >>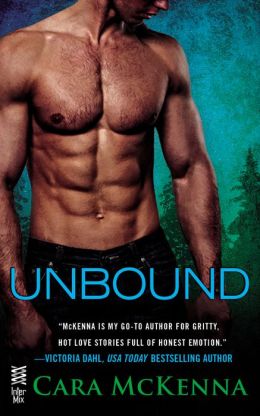 LOOKING AHEAD: Upcoming projects from your favorite authors. Books We're Looking Forward To >>

DIGITAL DEALS: There's a fresh batch of inexpensive e-books. Make Room On Your E-Reader >>

ON THE SHELVES: Check out this week's red hot releases. View Them Now >>
RT CONVENTION: Join us for Mardi Gras World! Get the Details >>
SHORT REVIEWS: Here's another edition of Very Short Reviews for Difficult Books! Read On >>
COVER REVEAL: We reveal Tamara Morgan's new cover for If I Stay. See It Now! >>
SELF-PUB TIPS: Learn the ins and outs of a successful cover from Croco Designs! Read More >>
MOBSTER FUN: Deborah Blumenthal dishes on her latest, Mafia Girl. Get the Scoop! >>

COVER TREND: Things get a little hairy in the latest cover trend. Check It Out! >> 
MAN MAID: Check out the latest trendlet in romance! Man Maids Takeover! >>

HUMP DAY EXCERPT: Read this delicious excerpt from Emma Chase's Twisted! Read It Now >>
GHOST TALK: Amy Talkington shares her favorte ghost stories. Get Spooked! >>
BITTEN RECAP: Mala recaps the latest episode of Bitten! Join the Pack >>
COMING NEXT WEEK: DJ launches a new Reading Resolution Challenge, Opal Carew brings us a sizzling Hump Day Excerpt, Marie Rutkoski checks in about her latest YA and we share an exclusive, advanced excerpt of Kristen Ashley's upcoming The Gamble!