Where Am I, Again? Vivian Arend On The Awesomeness Of Amnesia Plots
Tue, 02/25/2014 - 12:03pm — admin
What's your name again? Amnesia is a tried-and-true romance trope that can give heroes and heroines an awful lot to deal with. Vivian Arend's latest, Baby, Be Mine, stars Katy and Gage, who give into their long-simmering passion before Gage leaves on a six-month work stint. Only when Gage returns, Katy's been in a memory-impairing car accident and she doesn't remember their night together — or where she got pregnant. Today Vivian's with us to share her favorite amnesia plot lines, that she can remember, anyway.
There's something about an amnesia plot that pleases me, partly because there are so many directions an author can take with the idea.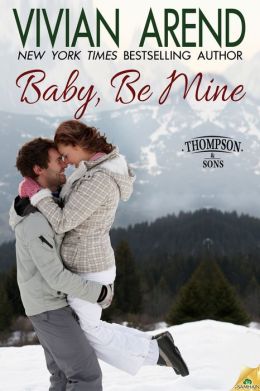 I remember one of the earliest books I read with this device was an Anne McCaffrey—in her Crystal Singer series, the more the characters worked gathering and cutting the valuable crystal, the more memories they lost. The emotional impact of that loss, with both positive and negative results, fascinated me. Could it possible to use something as traumatic as memory loss to improve your life?
As a reader, sometimes we know more than the character. Sometimes we discover along with them what the missing pieces involve. One of my recent favorites was Nalini Singh's Blaze of Memory. Katya's rediscovery of her past meshes so perfectly with her future I was awe-struck. I was also a weepy mess—don't read that one without tissues at hand.
There are more amnesia stories out there, some involving temporary memory loss. For example the Star Trek Next Generation show where the ship is caught in a temporal loop, re-experiencing the same 24 hours until they break the cycle. The characters struggle as they almost, but not quite, remember…
And with the recent death of the talented actor and director, Harold Ramis, I have to mention the movie Groundhog Day, where in a unique opposite twist, the protagonist is the only man who knows and remembers all things, while the day repeats itself over and over, and it's as if all the people around him have no memory.
I have a couple books I've written to explore amnesia, and in both cases it's been a great exercise to think about what really matters; how do we balance who we were with who we want to be? And that's part of the fun—discovering what we might already know!
- Vivian Arend
Remember your favorite amnesia plotline? Share it below! And pick up a copy of Baby, Be Mine, available digitally now. And for more love stories, visit our Everything Romance page!