Which Romance Subgenre is Best? Bella Andre and Monica McCarty Debate
Tue, 02/25/2014 - 11:31am — admin
Romance is such a great genre because there's so much that can happen to our erstwhile hero and heroine on their way to that HEA. They could be caught in an epic clan battle. Or dealing with their newly discovered shapeshifting abilities. Or busy fighting fires. But which subgenre is best? Today friends Monica McCarty, whose historical RT Top Pick! The Raider, is out today, and Bella Andre, whose bestselling self-published contemporary series The Sullivans is being released in print — RT Top Pick! Come a Little Bit Closer is also out today — are here to do battle. May the best genre win! (We really love them all. Don't make us pick!)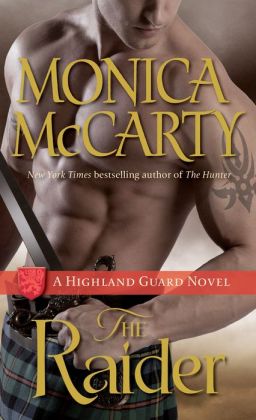 Monica McCarty: Thanks so much to RT for having me here to talk about how Historical Romance is the greatest sub-genre—
Bella Andrew: Um, Monica, I think you must be in the wrong place because RT invited me here to talk about what makes contemporary romance such a fabulous romance subgenre.
Monica: Well, I'll give you fabulous—I love contemporary romance, too (especially those Sullivans!)—but  when you sit down to the computer every day, do you get to escape to the windswept moors of Scotland, or imagine yourself walking on the ramparts of some spectacular castle overlooking a rocky seascape, or feel the adventure of facing armed knights on a battlefield? And you know what's even better? Sometimes I don't just have to imagine it. Sometimes I actually get to walk along those ramparts when my research takes me across the pond.
Bella: Honestly, all of that sounds awesome and I would book my flight to Scotland now if I weren't so busy writing about wineries in Napa and sizzling hot movie stars and gorgeous rock stars in my contemporary romances about the Sullivan family. And if that isn't enough to sway you, I have two words for you that I'm sure will tip you over the edge into the contemporary subgenre: dentistry and deodorant.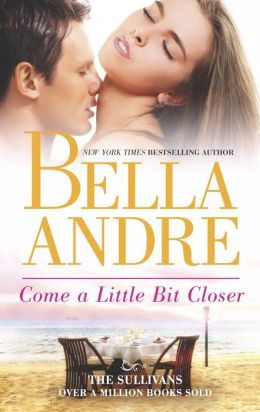 Monica: Lalalala (with fingers in her ears). In law I think they call this willful ignorance. All of my characters have exceptionally straight, white teeth and smell as fresh as a heather-covered hillside! Okay, you are forcing me to bring out the big guns, but do contemporaries have hot alpha heroes in kilts who wield big (and I do mean big) claymores?
Bella: Okay, you've got me there. No kilts (yet, LOL!), but I do have hot alpha heroes who fight fires. And well-muscled baseball players. And gorgeous private investigators. All of whom know exactly what to do once they meet the woman of their dreams...
Monica: Well, I admit, I am a little partial to those well-muscled baseball players (having been married to one), but in Scottish historicals we have all those great clans.
Bella: Clans...sounds just like a big family. I like big families, can't get enough of writing about them, actually.
Monica: Are you thinking what I'm thinking?
Bella: I am! Because even though we might seem to be writing about completely different things there is actually quite a bit alike about them, isn't there? Now if I can only figure out a way to get one of my Sullivans into a kilt ...
Made your decision? Love both contemps and historicals, just like us? The Raider and Come a Little Bit Closer are on sale online and in stores now. And for more romances, no matter the genre, be sure to visit our Everything Romance page.