Win An Audiobook Copy Of Jackie Collins' The Power Trip
Tue, 02/12/2013 - 11:13am — admin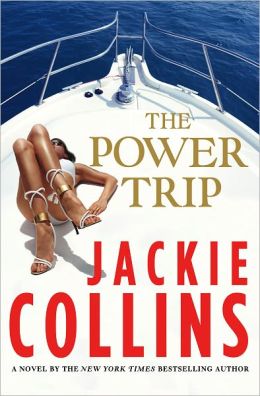 Author
Jackie Collins
has built an empire by giving readers a glimpse into (fictional) dramatic scandals that rock the world of her beautiful characters.
Throughout her career, Collins' steamy work has seen it's share of controversy. (In fact, according to the author's Wikipedia page Barbara Cartland called Collins' first book, The World is Full of Married Men, "nasty, filthy and disgusting." Furthermore, this title was banned in Australia and South Africa.) But we find it is Collins' scintillating stories draw us in and make us want more. And we aren't alone. As one of the most successful writers publishing today, all 28 of Jackie Collins' novels have appeared on the New York Times bestseller list.
And the next book that will be climbing the charts is today's release — The Power Trip. According to RT reviewer Jennifer Wilson, who gave the book a Top Pick!, The Power Trip " ... gives readers an inside view of the lives of the rich and famous. With the flair only [Collins] can bring, she reveals secrets and lies among her cast of characters. This book is an amazing addition to the stellar books in this iconic storyteller's collection."
Are you ready to leave the blizzard battered U.S. and have Collins sweep you away to a yacht in the sunny Sea of Cortez? Today we are teaming up with Macmillan Audio to bring five lucky winners the audiobook for The Power Trip. But first, click on the icon below to take the audiobook for a test drive. And make sure to pay close attention and you will hear Jackie Collins narrating the story, along with a full cast.
***
To enter, leave a comment on this post telling us why you would love to "sail away" with the characters in Collins' new book. You can also e-mail your answer here with the subject "Jackie Collins Audiobook Giveaway," along with your mailing address. U.S. addresses only, please. Five winners will be announced on February 19.