Win A Copy Of J.R. Ward's Lover At Last
Tue, 03/26/2013 - 11:15am — admin
Today's the day that all you Black Dagger Brotherhood fan have been waiting for. J.R. Ward's Lover At Last is finally on sale! If you pre-ordered a copy or headed to your nearest book store the moment it opened, you've already got your hands on a copy and are probably already too preoccupied to be reading this blog post. But for those who have yet to get Blay and Qhuinn's story, we're here to help, if you don't mind us teasing and taunting a bit first!
The eleventh BDB novel is absolutely fantastic. The book earned a Top Pick! rating, with senior reviewer Jill M. Smith saying "the fascinating plot tapestry ... is a hallmark of this epic series." On top of this, Lover at Last is being considered for April's Seal of Excellence, which is an honor rightfully deserved because this story, which features a male/male relationship truly pushes the boundaries of the genre.
But we wouldn't just build you up and leave you hanging, dear readers. We're not that cruel. To celebrate Ward's phenomenal novel, we're offering one of you a chance to win a copy of the book! Plus, on Friday, RT's Audrey will post about who she thinks will be the couple featured in Ward's next BDB story.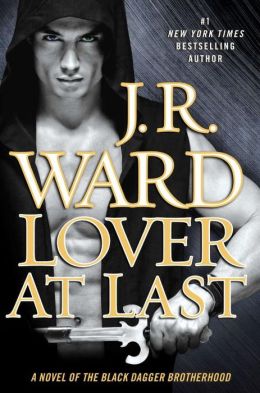 To enter to win a copy of Lover At Last, simply leave a comment on this post telling us what your favorite BDB novel thus far is. Or if you are new to the series, tell us why you've decided to give it a try! To make sure the winner gets their book ASAP, the contest will close at 4:00 EST today. So get typing! U.S. residents only, please.
BLOG UPDATE: The winner is AnneM-SC. Thanks tto everyone who entered!
To find out more about this book, check out our Cover Chat. And for more genre news and coverage, visit our Everything Paranormal & Urban Fantasy Page.