Win The Latest Inspirational Novels From Denise Hunter And Colleen Coble
Fri, 04/22/2011 - 2:00pm — admin
Today we chat with two inspirational authors about their newest releases and then giveaway copies of each book at the end of the post. First up we ask Denise Hunter questions about her new contemporary romance, A Cowboy's Touch. Then we discuss The Lightkeeper's Ball, a historical fiction set in the early 1900s, with author Colleen Coble. And don't forget to enter below to win your own copies of these two great novels!
Denise, what inspired you to write a book about the life of a cowboy in your recent book A Cowboy's Touch?
There's something very earthy and organic about a cowboy's life. I was drawn by the idea of living off the land. I think it takes us to a simpler time and place—even though the life of a cowboy is not necessarily simple! And Montana is such a beautiful state. I thought my readers might like to journey there with me through story.
Can you tell us a little about what you have learned about the cowboy lifestyle while doing research for this book?
I learned a lot of fascinating details about the workings of a ranch: branding, breeding, cattle disease, etc. But what I came away with is a great respect for cowboys and their families. Those who choose this way of life do it because they love it. It's not easy, and it's not for the faint of heart. 
Abigail's title at her job is "the Truthseeker." What is the significance of this title, and what do you think a real truthseeker does?
I thought it would be interesting to write about a protagonist whose job was to seek the truth and have her find out that she was missing the real Truth the whole time. Since Jesus is the Truth, a real truthseeker follows Him.
Abigail and Wade both threw themselves into their work in order to escape their pasts. Do you believe it is easy to find an escape in work in order to hide from our problems?
No one likes to hurt, so I think the tendency is to avoid it however we can. Throwing ourselves into our work is certainly one way of doing so. But these things have a way of bubbling up to the surface eventually, no matter how hard we try to avoid them.
What would you like your readers to take away after reading A Cowboy's Touch?
Abigail was essentially trying to work off her guilt. She thought if she could just keep exposing other peoples' wrongs, it would appease her own guilt. I'd like readers to see that only God can redeem us.
***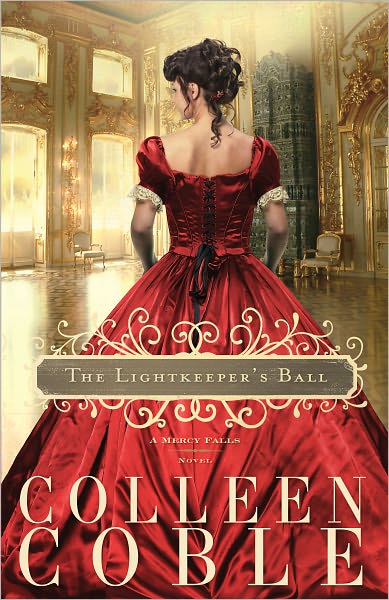 Colleen, you are best known for writing books set in the contemporary time period. What inspired you to write a historical series based in the early 1900's? 
I happened to read an article about the Gilded Age and it mentioned how that era was so similar to today's. I was intrigued with that, plus I wanted to choose a time period that wouldn't be too much of a departure from my contemporary books. In that era, there were still cars and telephones!
Society at the turn of the century was very preoccupied with appearances and impressing other people. How is that not so different than our society today and how can we keep from falling into that same trap?
That's exactly right! The parallels between the two eras are astounding. I've been at the cancer hospital this week with a dear friend, and it was a reminder of how fragile this life is. We seek THINGS when God wants us to seek Him. We need to keep our eyes set on eternity and remember that THIS life is the real dream. When we reach heaven, we will finally start to really live.
Bitterness and unforgiveness led to the death of Olivia's sister in The Lightkeeper's Ball. Why is it so important to forgive those who have wronged us?
An unforgiving spirit hurts us much more than the person we hate. It makes us ugly and crowds out the love we want to show other people. God is love, not hate. Bitterness is the very opposite of the attitude God wants us to have.
This is the third book in your Mercy Falls series. Addie and Katie were the main characters in your first two books. Olivia was given a true gift in the friendship of Katie and Addie. What does it take to find trustworthy and loyal friends? Why do you think that we all desire to find friends like these?
You have to first be a friend. You have to be open and giving of yourself to have those kinds of friends. A true friend tells you the truth in love, and that's an important component of the give and take of real friendship.
What do you hope that your readers will take away from reading The Lightkeeper's Ball?
I hope the readers who feel they have to earn love will take away the realization that their true worth is that Jesus loves them and died for them. They are valuable beyond comprehension. When we can step into the role of daughters and sons, we can realize our true potential.
Are you intrigued? You can pick up your own copy of  A Cowboy's Touch and The Lightkeeper's Ball in stores now. Or enter to win your own copies by leaving a comment below!
GIVEAWAY ALERT: One lucky reader will win a copy of these two new inspirational novels. To enter leave a comment on the blog below about which of these stories you'd love to make a cameo appearance in. Or email your comment here with your name, US shipping address and the subject line "Two inspirational Novels Giveaway." The winner will be announced on May 6th!
Blog Update 5/9/2011: And the winner is Lisette R.