Working Girls: Heroines with Careers We Covet
Mon, 04/14/2014 - 10:46am — admin
We sometimes daydream about what it would be like to be the heroine of a romance novel — the angst, the drama, the hero. But several of this month's romances have caught our attention, not only because of them swoonworthy love story, but because of the heroine's awesome profession! Here's a roundup of our favorite  heroines on the job this month.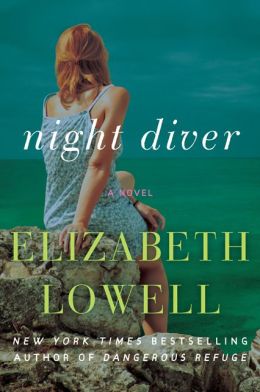 What a Reckless Rogue Needs by Vicky Dreiling - Not only is Vicky's heroine in her second Sinful Scoundrels series a divorcée — very edgy for Regency England — she's an architect and interior designer. Get it, Lady Angeline! Do you know how much math you need to understand to be an architect? A lot, that's how much. (You need significantly less to be a website editor.) She falls in love during a restoration project, which is not how most of those home projects go that we see on HGTV, but hey! That's why romance novels are so great. Fantasy.
Otherwise Engaged by Amanda Quick - Check this out: Not only does the heroine, Amity, get to embark on an espionage-filled adventure with hottie Benedict, but she's also a travel writer. If we could pick a dream job it would be travel writer! Getting paid to see the world and ask people nosey questions?! Sign us up! 
Night Diver by Elizabeth Lowell - Sure, starring in a romantic suspense has its downside, what with the mortal danger generally stalking you. But in Elizabeth's latest, her heroine Kate returns home to help with the family marine salvage business. Man, doesn't that sound cool? Digging through shipwrecks for treasure — okay, these days, it's mostly oil and other potential environmental contaminants, but it could be treasure. How many people can say that about their jobs?
Forget Me Not by Fern Michaels - Sure, starring in a mainstream novel sounds potentially less fun than being a romance heroine, what with the angst and the lack of HEA requirement, but we think Fern's heroine Lucy has is pretty good, she's a cartoon artist! What a fun job, writing children's cartoons all day. (Alas, things quickly go south for Lucy as her estranged parents are killed in a car accident, but what can ya do … mainstream fiction is a tough genre, Lucy!)
Do any of these heroines have your dream job? Let us know in the comments! And be sure to visit our Everything Romance page for more women finding love — and working hard!