You Are Cordially Invited: Same-Sex Couples From Romance Novels We'd Love to See Married!
Thu, 06/27/2013 - 2:32pm — admin
With the Supreme Court striking down the Defense of Marriage Act and enabling wedded same-sex couples eligible for federal benefits, yesterday marked a monumental step toward achieving marriage equality. Additionally, Prop 8 was also rescinded, making it legal for gays and lesbians to marry in the state of California. 
Here at RT Book Reviews, we'd like to celebrate these important strides in equlity by taking a look at our favorite fictional gay and lesbian couples, ones we'd love to see be married! After all, love does not discriminate and everyone deserves a happy ending!
First up we have Hollywood producer Kyle Wakefield and stunt-man Nathan Carnes from Katie Porter's Came Upon a Midnight Clear, a sizzling read that was a 2012 RT Book of the Year Nominee! Kyle and Nathan's chemistry light up the pages and their struggles — both internal and external — certainly pave the way for a well-deserved happy ending. And we can't help but think they would look rather dashing in matching tuxedos for their nuptials.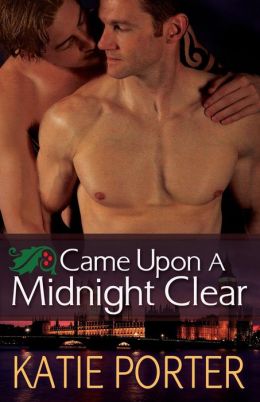 In J.H. Trumble's Where You Are, Robert Westfall and Andrew McNellis' relationship is anything but easy. With Robert being one of Andrew's students, they're drenched in controversy and dangerous consequences. But two of them share an honest, endearing and powerful connection that guides them along this rocky path and we can only hope it leads them down a smooth and welcoming aisle. This is one couple you can't help but root for.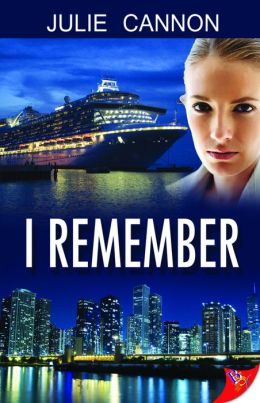 Bestselling author Radclyffe introduced readers to Dr. Hollis Monroe and Annie Colfax in Crossroads, a dramatic and heartwarming story of two women who fall in love and the impact they have on one another. With Annie being pregnant and Hollis her obstetrician, their relationship is full of twists and turns, but fate has a way of bringing people together and wouldn't a trip down the aisle be the perfect way to further solidify this family-in-the-making?
In I Remember, author Julie Cannon brings us Emery Barrett and Dana Worthington, two women eager to enjoy their three-week cruise. But neither of them expected their vacation to become twenty-one days of romance and pleasure, a vacation neither will forget. Perhaps one of the ports on the cruise has a quaint chapel?
Be sure to tell us which gay and lesbian couple you'd like to see take a trip down the aisle into wedded bliss! And for more love without restrictions check out our Everything Romance Page and our Everything Erotica Page.