You're the Yin to My Yang: Critique Partner Success
Tue, 05/20/2014 - 11:30am — admin
Writing can be a lonely slog sometimes, sitting at your laptop, writing, editing, proofing, submitting. Which is why critique partners are so great. Company, support, encouragement … and in the case of Mary Billiter and Dana Volney, publishing contracts! Mary and Dana are quite the success story: last summer they read and edited and each other's work — and then they both got contracts by fall's end! We love a happy ending, and had to know more.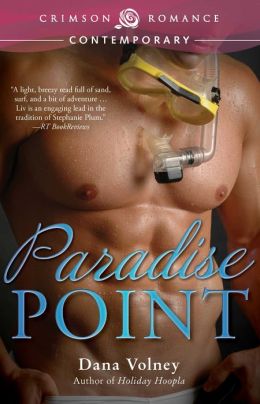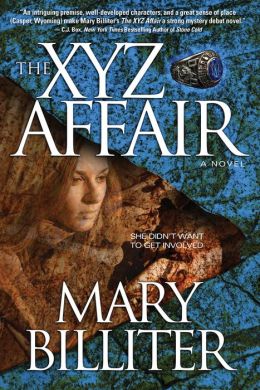 We've often discussed what it was about that magical summer last year, which began around a poolside table and ended with two publishing contracts by fall. Maybe it was the water slapping against the side of the pool. Or the giant grapes that quenched our thirst. For certain, the warmth from the Wyoming sun didn't hurt.
By the end of summer, we each had manuscripts to submit. Dana's first work, "Holiday Hoopla," was published by Crimson Romance December 2013 and "Paradise Point" in April. Mary signed with Koehler Books for her first work of romantic suspense, The XYZ Affair, out this June.
 While we've never been able to pinpoint one secret ingredient to our success, we've realized it's a blending of many that made it work.
1. Find your match: Finding a good writing critique partner is a lot like dating. Sometimes you have to shop around to find the perfect match. But like any good pairing, when you do, it's amazing. It's not about finding someone who writes exactly the way you do. That'd be boring. Instead, it's a harmonizing of each other's talents and style. Dana's internal dialog is witty and smart. This complements Mary's ability to delve deep into character and emotion. Together, we pull from our strengths to create a synergy that boosts us further faster.
2. Deadlines do it! There's something about accountability that gets the writing engine revved, especially when dealing with one person who's on top of it (ahem, Mary) and one who could be classified as an epic procrastinator (looking at you, Dana). We set deadlines for our poolside meetings and stuck to them; adding extra motivation not to let the other down.
3. Honesty with a side of humor: Everyone accepts critiques differently. We agreed from the start to provide honest feedback, served lightly. We wanted to walk away from each meeting feeling uplifted and ready to produce the best manuscript of our lives. Our suggestions and conversation were always lively, fun and productive, often helping when life, and plot, got in the way.
4. Spitballing Works! When one or both of us were in a rut, brainstorming possible plot twists, outcomes and character intensions did the trick. There's something about hashing it out with another writer that takes the crazy out of your head.
5. Know Your Market: We researched our markets and knew our audiences. End result: We landed with publishers we wanted to work with. When that happened we didn't couch our praise — we congratulated the frosting out of it (because, of course, there were treats!).
Summer's on the horizon. Find a pool, a writing pal and get started!
Feeling inspired? We hope so! Dana's stories, "Holiday Hoopla" and "Paradise Point" are available now, and Mary's XYZ Affair hits stores next month. For more romantic tales, be sure to visit our Everything Romance page.