We love re-reading our favorite books as much as the next bookworm. But there's no denying that a book can lose its charm over time and when we return to it years later, our interpretations of the text can be skewed thanks to our life experiences. Don't even talk to us about watching Reality Bites once you're past your angsty twenties. Eleanor Moran, author of The Last Time I Saw You, knows this sad phenomenon to be true. Today, she talks about one of her favorite classics, Rebecca, and how her initial impressions of the book have shifted over the years. Take it away, Eleanor!
Last night I dreamt I went to Manderley again ...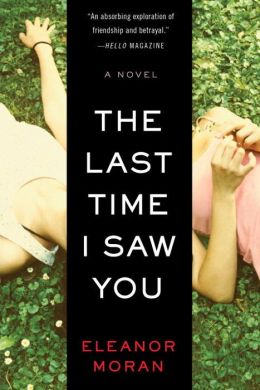 I cannot think of a single opening line that is more memorable and evocative than those first few words from Daphne Du Maurier's Rebecca. I was fourteen when I first read it — longing for first love, and far too spotty and geeky to find it (a typical writer in waiting, really). Also, perhaps most crucially, I'd grown up with a very distant father whom I adored, though I only saw him intermittently. To me, the imperious and unknowable Maxim de Winter seemed like the perfect romantic hero.
0

COMMENTS
SUBSCRIBE TO RSS FEED
EMAIL
SHARE
PERMALINK
READ ENTIRE POST