BY RT BOOK REVIEWS, MARCH 15, 2011 | PERMALINK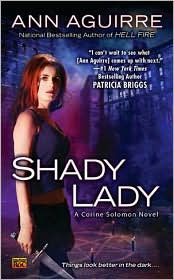 Get a peek between the covers of Ann Aguirre's new Urban Fantasy novel, Shady Lady. With this extended excerpt you can dive right into the latest Corine Solomon adventure which will hit stores in April!
***
Lust sizzled through me. There were two of them, a matched pair. I knew a woman wasn't supposed to want such things, but sometimes we had desires—dark desires—that couldn't be denied. There was no doubt about it.
0

COMMENTS
SUBSCRIBE TO RSS FEED
EMAIL
SHARE
PERMALINK
READ ENTIRE POST